The Center for Project Based Learning and the Office of Continuing Education have joined forces to offer a Project Based Learning (PBL) Workshop designed to teach educators about the eight essential elements of the program and how to incorporate these ideas into the classroom.
PBL is a teaching philosophy that begins by introducing students to content-rich ideas, and then introduces an opportunity for students to cater their learning through inquiry and discovery within the parameters of a systematic method.
The methodology, established on the fusion of critical thinking, collaboration, and communication practices, moves students through a specific learning purpose, and provides individual experiences that extend past the duration of the lesson and into life practices.
Research supports the theory that students who learn the PBL paradigm experience outcomes of substance and authenticity beyond the original lesson plan, often referenced as "engaged learning."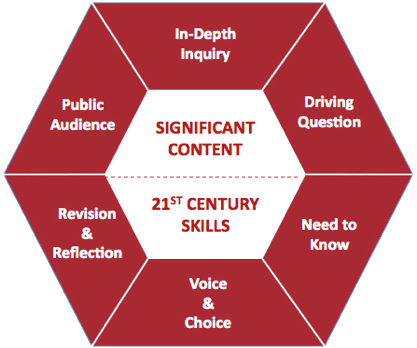 (Project Based Learning: Explained)
The teaching philosophy has been used with success in the medical field, and new curriculum is being designed around additional, pertinent areas of study and learning. Real world skills, including problem identification and resolution, peer-learning, presentation skill development, and inquiry prepare students to make impactful entries into their professional fields with real-world experience and applications.
For upcoming workshop dates or more information on how to schedule a workshop for your campus or district please contact us at 936-202-5026 or ContinuingEducation@shsu.edu.
For additional information about PBL, visit the Center for Project Based Learning.